A Taste of the
Old West
in
Black Mesa Country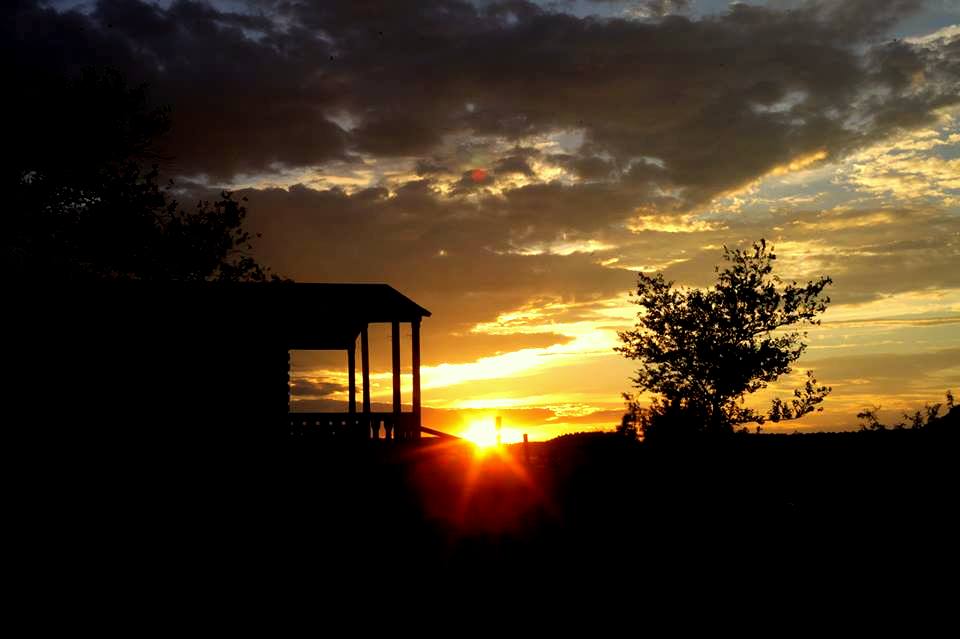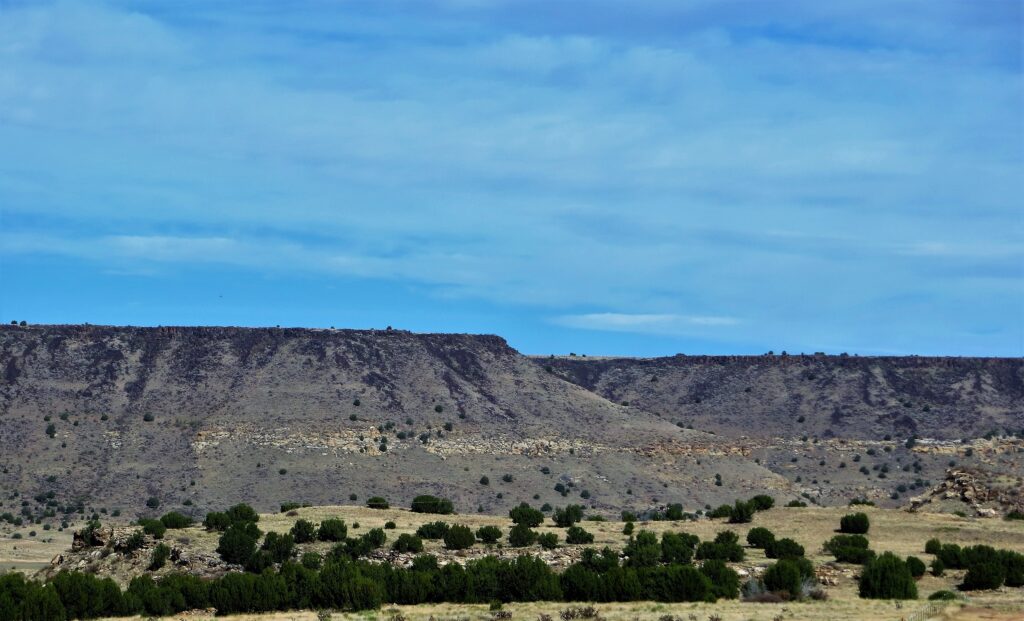 About the Hitching Post
The Hitching Post is nestled between the high mesas in the far western tip of the Oklahoma Panhandle near Kenton, Oklahoma.
Visitors can experience life on a working ranch that has been in our family since 1886. Out here there is always fence to fix, calves to brand and cows to chase.
Choose from a wide range of activities such as horseback riding, guided trail rides, bird watching and star gazing. Visit famous sites of the area such as Dinosaur Tracks, the Three-State Marker and the Santa Fe Trail. Hike the Black Mesa (the highest point in Oklahoma) or go fishing at Lake Carl Etling, just to name a few!
The Hitching Post also provides a 'step-on guide' for tour groups that include ranch activities, scenic tours and a country lunch. Seasonal hunting tours are available with advance reservations.
So if you are 'itching' for a good time or would like some much needed "down-time" give us a holler! Join us for a true old west experience in Black Mesa Country.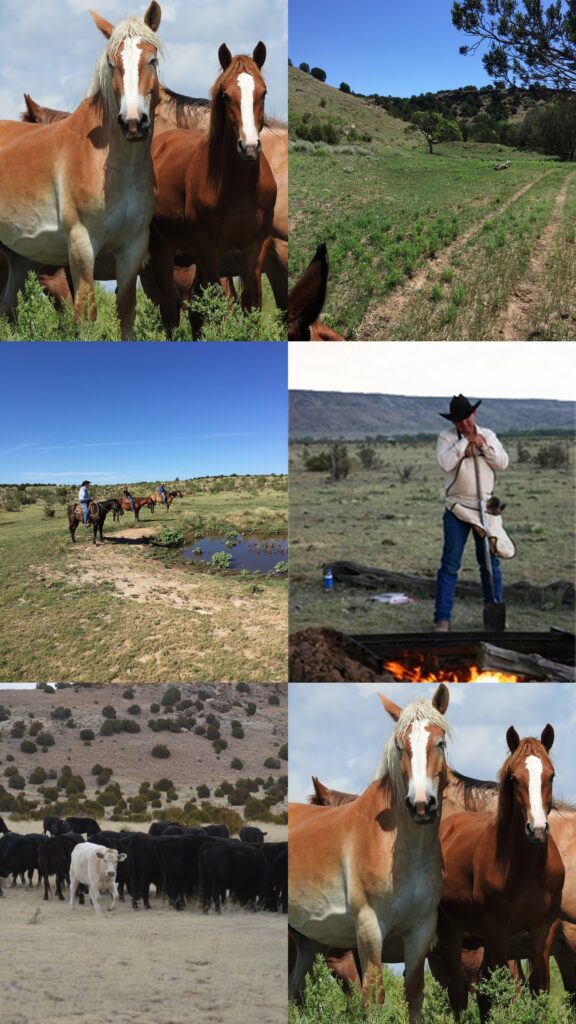 A Black Mesa Country Working Ranch
History of the Hitching Post Ranch
In 1886, as a young boy, Henry Labrier helped drive a herd of cattle from south of Lubbock, Texas to Long Canyon, south of the Black Mesa and west of Kenton, Oklahoma. He then rode back to the 101 Ranch, located east of Kenton and hired on as the bronc buster.
Henry fell in love with the high mesa country…and a pretty little lass up the dry Cimarron River. He and Johanna Dacy got hitched and purchased a parcel of land north of the Black Mesa and started their own ranch. They were blessed with five sons and one daughter.
In 1944 two of Henry and Johanna's sons, Ross and Shirley, purchased the 101, which had been slowly dispersed as more settlers moved into the valley. Ross and his new bride Ina K. had humble beginnings in the Dry Cimarron River Valley. In Sheila Bright's article "The Last of Kenton" (hyperlink) Ina Kay said ""We started out with four head of cattle, and I had three checks that weren't cashable, I got $75 a month for teaching, but about half the time I'd have to wait a month or two before the check was good." Ina Kay told Sheila that "for most of her married life, she saddled up a horse and rode with Ross to herd and feed the cattle. She carried (their daughter) Jane in a sling in front of her until the girl turned about 3, old enough by ranching standards to ride a good, steady horse."
When Shirley passed away his widow sold his portion. Ross, his wife Ina K. and their daughter Jane continued to work his holdings and build their herd. Over the years Ross's family have worked to piece the original 101 back together.
Ross passed in 1983 and Jane acquired the ranch. Ina K. continued to live in the 101 Headquarters and help run things until she retired to a nursing home when she was 100 years old. Ina K. passed in 2017 at 105.
Jane, her husband Bobby and sons LeRoss, Leon and Leston take great pride carrying on in the pioneering spirit of her father and grandfather.
Over the years the Labrier and Apple family have been featured in many articles. Pictures of the Apple boys, the quintessential cowboys, grace several magazines and maybe even a book or two. Lone Man's Land, a documentary produced by Ezra Gentle and Sheila Bright featuring the Apple family hit theaters in 2015.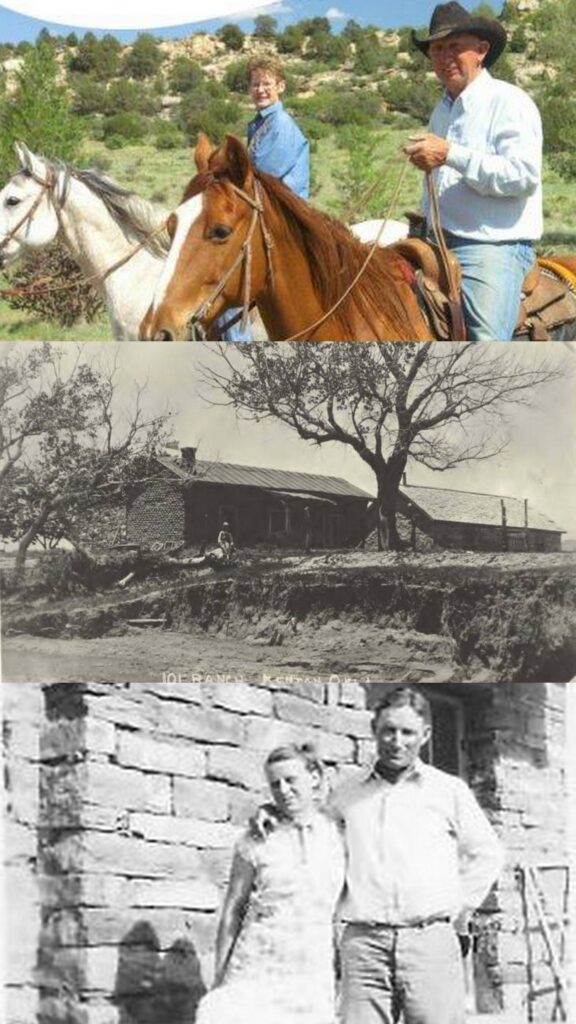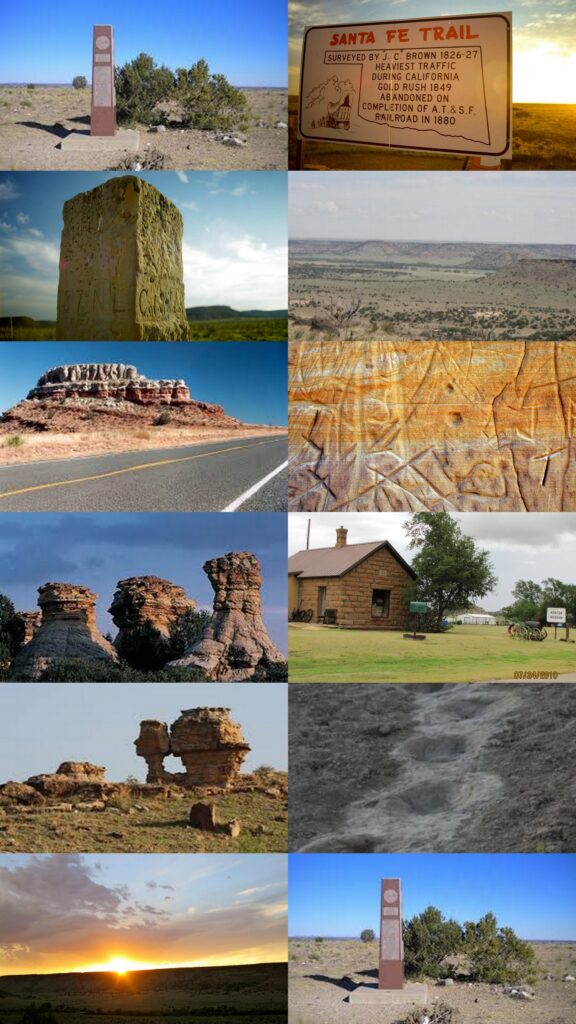 Black Mesa High Point
Ancient Petroglyphs
Santa Fe Trail
Three State Marker
Hiking
Battleship Rock Formation
The Wedding Party Rock Formation
The Kenton Museum
The Old Maid Rock Formation
Dinosaur Tracks
Beautiful Sunsets
Black Mesa State Park and Lake Etling